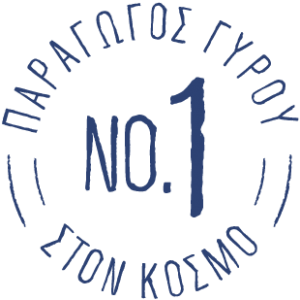 ABOUT US
Number 1 gyros producer worldwide!
With two state-of-the-art production facilities in Greece and the United States, Megas Yeeros is the top gyros industry worldwide.
LEARN MORE
THE VALUES THAT FORGE OUR PATH
Why choose Megas Yeeros.
01
SUPERIOR QUALITY
Thanks to the meticulous procedures we follow, the quality of the raw materials remains unaltered and consistently high, defining a unique taste throughout our product line. We carefully select meats from the best farms in Greece and abroad. In line with the quality, innovation and constant development values, Megas Yeeros has been certified by global organizations, as it offers products of superior nutritional value in both the Greek and the international market.
02
CONTINUOUS INNOVATION
Innovation as a building block of Megas Yeeros, forms the basis on which success and development has been achieved over the years. The company's innovative products, unique in their kind, cover all nutritional needs and trends in response to the daily needs of modern lifestyle. Technology and research are becoming valuable tools for our constant development, in order for us to stand out across the spectrum of our activities.
03
PROFESSIONAL TRAINING
Training and continuous learning for catering professionals is our priority. At Megas Yeeros we monitor the needs and practices in both the domestic and global markets; this is why we created the "Training Academy". Since 2013 we have been teaching the art of original gyros to professionals through specialized seminars in Greece, Europe and the USA, while at the same time sharing knowledge on new trends in the industry through organised events. Our goal is to continuously and comprehensively provide input to our collaborators about catering. This contributes to the success of Mega Yeeros brand.
04
SUBSTANTIAL SUPPORT
From showcasing our business culture to offering marketing consulting services and from carrying out events to offering sincere support to our collaborators, we create relationships of trust by supporting the needs of professionals. The Technical Department of Mega Yeeros works continuously to offer a wide range of services from the very beginning, contributing to product management, forward-looking and business development. Our aim is the development of our collaborators.
GET TO KNOW
MEGAS YEEROS PRODUCTS
GET TO KNOW
MEGAS YEEROS PRODUCTS
QUALITY CONTROL
Why choose Megas Yeeros.
The incomparable taste of Mega Gyros fine products is ensured by the top quality of the raw materials and the strict adherence to a fully controlled production process. Megas Yeeros uses certified food safety management systems, in accordance with the international standards ISO 22000, IFS & BRC.
Η Megas Yeeros εγγυάται την ασφάλεια και υπογράφει την ποιότητα.

BIG NUMBERS
0
Tons of meat preparations

RESEARCH AND DEVELOPMENT
Our passion for knowledge leads us to further development
The success of each our products is a proof of thorough research. This is why our Research and Development Department is a determining factor that defines every step we take. Specialized professionals constantly study the modern food trends and traditional Greek recipes, in order to design innovative products high in nutrients, intended for demanding consumers in the domestic and world market.