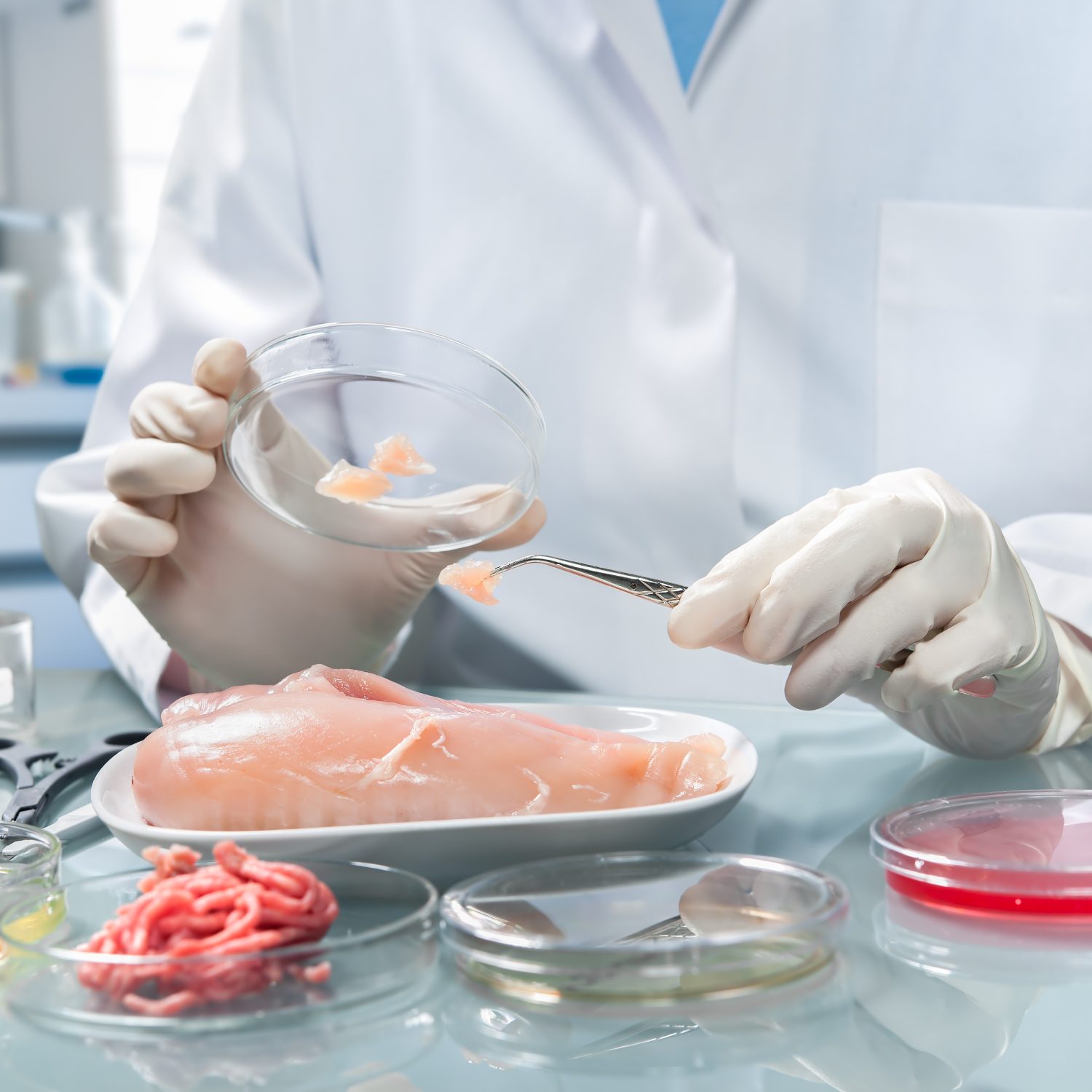 Research & Development
The aim of the R & D Department (Research and Development) is the conception and development of new products. Megas Yeeros is the only company in the field that has a dedicated R&D department, which is enthusiastically working to create new, innovative, unique Megas Yeeros-branded tastes.
Our specialized scientific collaborators are studying the modern dietary trends around the world, while helping us to maintain the traditional elements of Greek cooking unchanged.
At the same time, they highlight important values, synonymous with consistent, superior quality.
The innovative products that we create with innovation in mind, are booming in the domestic and global market.
Of particular importance in the R&D activity is the thorough documentation of data and processes in the industry. The ultimate goal is to develop custom mechanical equipment that will improve the manufacturing of products and contribute to the development and growth of the company.
Products launched by Megas Yeeros following research by the R & D Department
March 2008: Megas Yeeros Makedonikos
June 2009: Mega Politiko
April 2010: Yeeros from Thessaloniki
March 2011: Deli chicken souvlaki, April 2011: Chicken Yeeros Light, May 2011: Mega Politiko with Yogurt
2013: Chicken Souvlaki leg, Deli Porc Souvlaki
May 2015: Mega Politiko with Philadelphia Cream Cheese
June 2015: Bifteki with Epirus feta cheese
November 2016: Chicken Bifteki
December 2016: Beef and Lamb strips
June 2017: Megalicious Chicken Yeeros
March 2018: Pre-grilled Porc & Chicken yeeros
February 2019: Mega Meatless
September 2020: Megatone
October 2020: Mega Souvlaki & Lamb souvlaki stick
With continuous improvement as guiding principle, Megas Yeeros constantly invests in scientific research. Some of the research projects undertaken are in collaboration with the Agricultural University of Athens and with the University of West Attica.
The objective of the first survey is to study the behaviour of gyros during baking, as well as to compare fresh and frozen gyros.
The results of the research were presented at the "1st scientific conference for the management of Yeeros", during a workshop organized by the company, attended by catering partners, regulatory authorities and guests from the media.