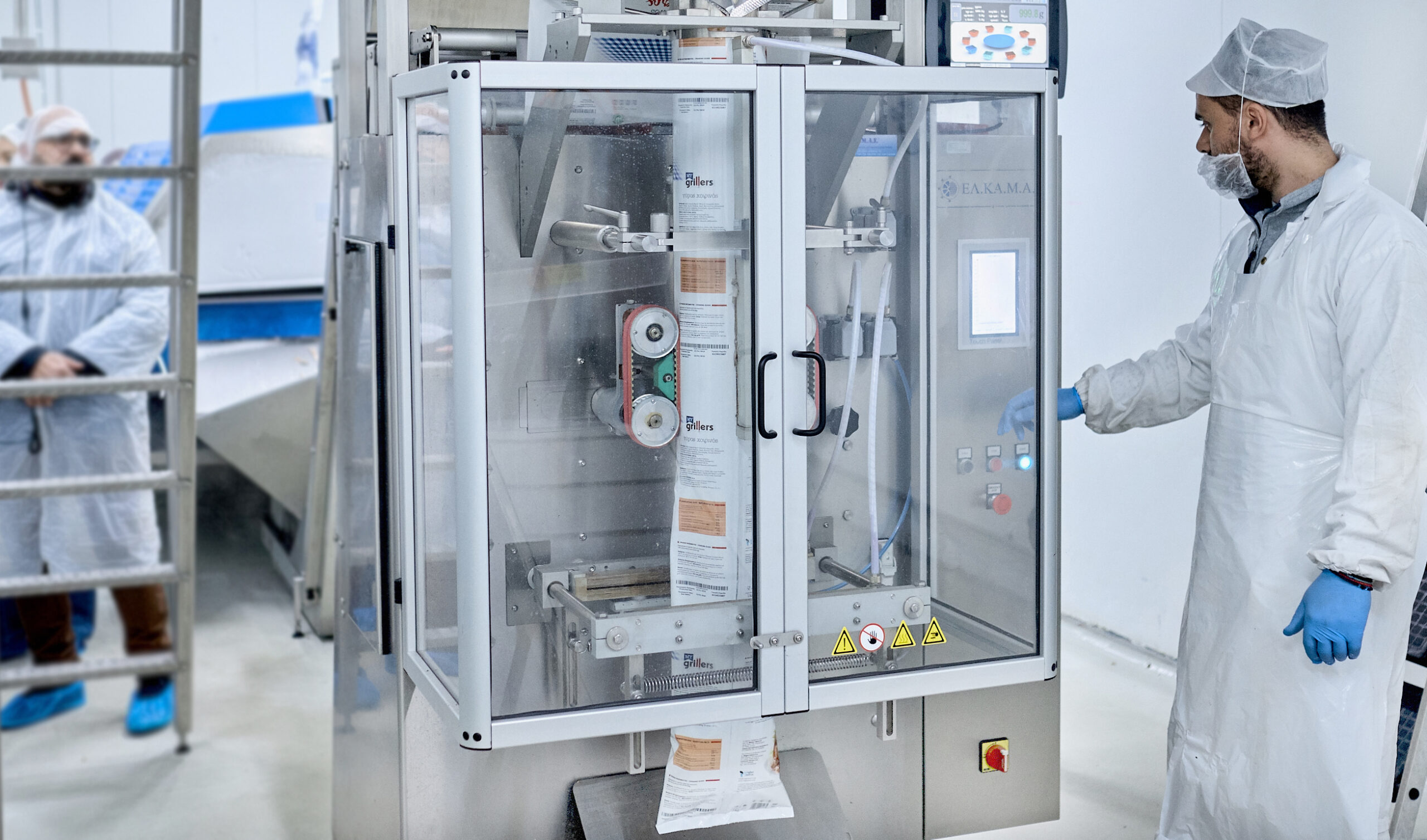 Our Factory Unit in Greece
Megas Yeeros has two state-of-the-art processing and packaging factory units. The production unit in Greece is located in Aspropyrgos, Attiki and constitutes the largest and most modern facility in the industry. The unit has a size of 10 000 square meters and uses cutting edge technology equipment. This unit, designed with the highest ergonomic and safety standards, is specialised in manufacturing superior quality products.
Having as main priority quality assurance at all stages of production, Megas Gyros is a constant investor in know-how and innovation. The Unit of 10 000 square meters operates on the basis of a special study to distance staff and production, in order to avoid contamination of raw materials. For this purpose, the unit operates a new space of 1 000 square meters, equipped with the most modern and automated machines where pre-baked gyros undergoes robotic cutting. There are fifteen rollers of 400kg each that ensure the automatic cutting of gyros, using innovative technology. The application of robotics is a global achievement, as we are the first company to apply this kind of technology in production.
US Factory Unit
In May 2014, Megas Yeeros inaugurated a state-of-the-art production unit in New Jersey, USA, through an investment of more than 4 million euros. The facilities of 5 000 square meters operate with high safety and quality standards to which the company commits at every stage of production. With the US factory unit, Megas Yeeros becomes a leader in the industry with two production units worldwide, while at the same time forming strategic partnerships with large restaurants chains and points of sale of its products worldwide.