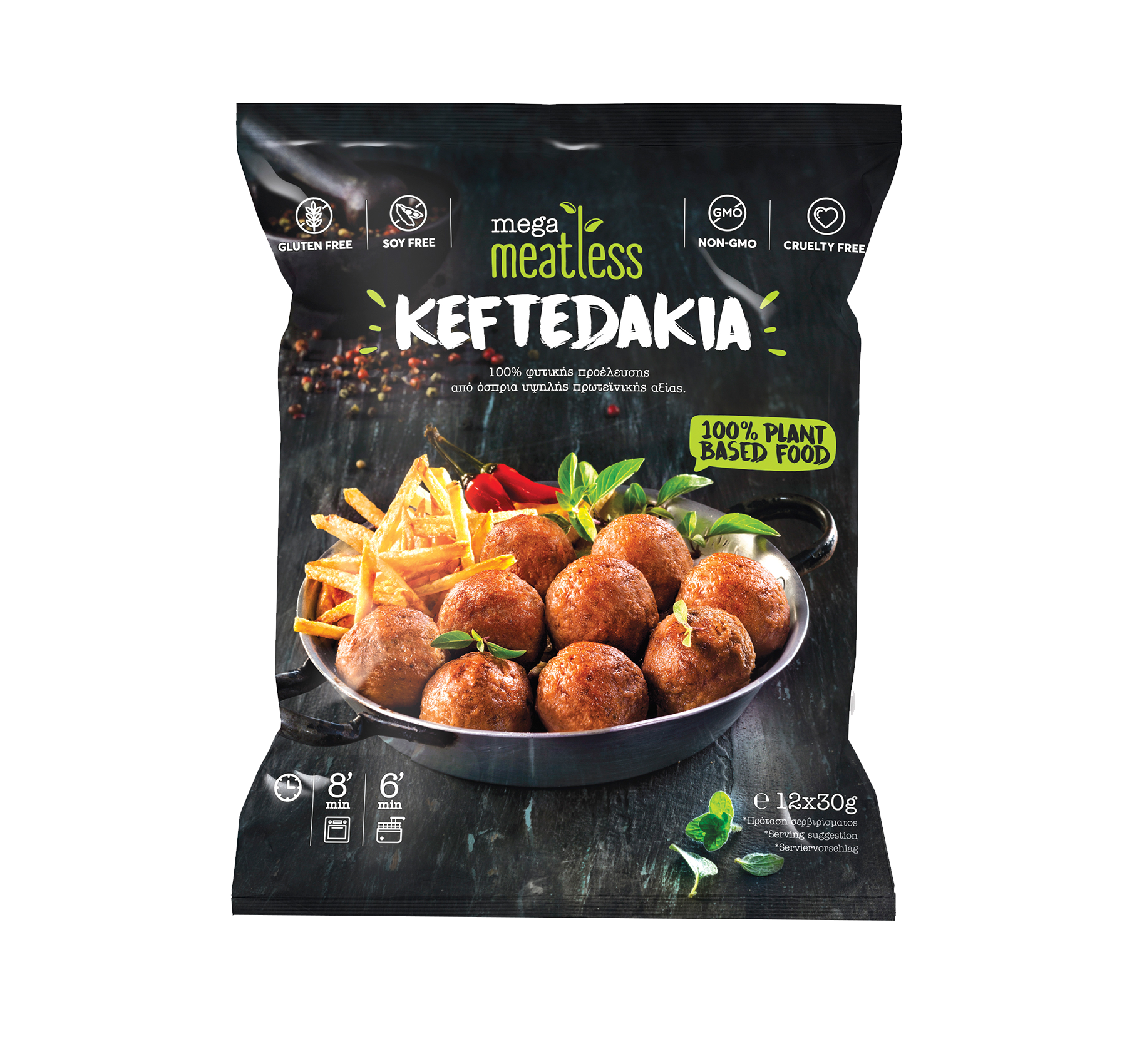 MEGA MEATLESS ΚEFTEDAKIA (12 PCS X 30GR) 360GR
Our favourite meatballs become a plant based proposal full of nutrients.
Made of 100% natural ingredients, soy free and gluten free, the Meatless Mini Meetballs are a rich source of proteins, low in calories, salt and saturated fat. This is a unique alternative in traditional taste that everyone will absolutely adore.
Average Nutritional Value /100g
Energy
867 Kj / 208 Kcal
Fats
12,9g
of which Saturated
7,3g
Carbohydrates
10,5g
of which Sugars
2,6g
Proteins
14,5g
Salt
1,7g